Your Headline
Cognos training has become even more important with all of the acquisitions and product shifting within the IBM environment the last couple of years. We'll review some of the options available.
IBM itself has a comprehensive training course. They're big enough to offer their own education options on site, at training facilities, or via self education. They tend to break their paths down by intended user role. The certifications are broken down the same way. For the most part, the groups can be broken down by developers, usually for metadata, report designers, and infrastructure administrators. Classes are geared toward folks from those groups, although they have some slightly different course plans for "business" authors vs. professional authors. While this is going to be a solid education experience, it will be extremely expensive. In some cases, training may be included as part of the license agreement.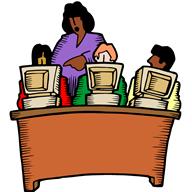 Because of the cost, many other 3rd party firms have popped up offering Cognos training as well. From a standard syllabus standpoint, most of these places will follow a very similar approach to IBM, so it can be a good deal as they are usually much cheaper. For newer versions that are just released, there might be a little bit of lag before they are up to speed on the new features. Definitely check that they are an authorized IBM trainer, as there can be a couple fly by night operations out there.
Another option is to get training tagged on to the end of a consulting engagement. A big advantage here is that the training can be done with the consultants who built the Framework models and data, and thus have a tight relationship with the infrastructure already. It can be a good idea to add a couple days at the end of an engagement for this type of work.
With version 10.1 being out fairly recently, there aren't too many book resources out there yet. While its possible to get some insights from text, a complex product like Cognos definitely requires quite a bit of hands on work.
Go to home from Cognos Training
Copyright 2011-2022 BusinessIntelligenceBase.com